by Janet Nohavec (Author), Suzanne Giesemann (Author)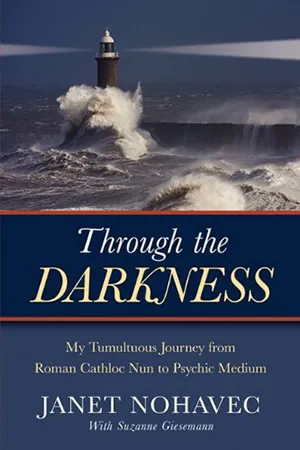 Rating ·  86 ratings  ·  
– A renowned psychic medium teaches us how to recognize and interpret the life-changing messages from loved ones and spirit guides on the Other Side.
Laura Lynne Jackson is a psychic medium and the author of the New York Times bestseller The Light Between Us. She possesses an incredible gift: the ability to communicate with loved ones who have passed, convey messages of love and healing, and impart a greater understanding of our interconnectedness.
Though her abilities are exceptional, they are not unique, and that is the message at the core of this book. Understanding "the secret language of the universe" is a gift available to all. As we learn to ask for and recognize signs from the other side, we will start to find meaning where before there was only confusion, and see light in the darkness. We may decide to change paths, push toward love, pursue joy, and engage with life in a whole new way.
In Signs, Jackson is able to bring the mystical into the everyday. She relates stories of people who have experienced uncanny revelations and instances of unexplained synchronicity, as well as others drawn from her own experience. There's the lost child who appears to his mother as a deer that approaches her unhesitatingly at a highway rest stop; the name written on a dollar bill that lets a terrified wife know that her husband will be okay; the Elvis Presley song that arrives at the exact moment of Jackson's own father's passing; and many others. This is a book that is inspiring and practical, deeply comforting and wonderfully motivational, in asking us to see beyond ourselves to a more magnificent universal design.
Upcoming Workshops for
Beginning and Advanced!
In-Person Psychic  Mediumship Workshop
(10-20 people)
Learn how to connect with your loved ones, angels, guides, and any benevolent being from across the veil. Everyone has this innate ability, come discover yours!
A fun day filled with psychic practices, meditation, and a gallery reading.
Come! You will be AMAZED!
Reserve your seat for this special event . . .