This magical place called the Externsteine
has a powerful vortex!
As I was descending from the dense woods toward the rocks and the water, I started feeling dizzy and disoriented.  It was as if I was entering a different dimension of space and time.  I had never encountered anything like this before and it puzzled me.  As I was approaching the water, I could hear some captivating sounds and saw a young man sitting at the edge of the water on a rock playing a handpan.  I slowly approached the artist and when he stopped playing, I engaged him in a conversation.  His name is Julian and is a self-taught player with this unusual Swiss made instrument.
Julian Playing the Handpan
Turn up your speakers and sit-back and enjoy!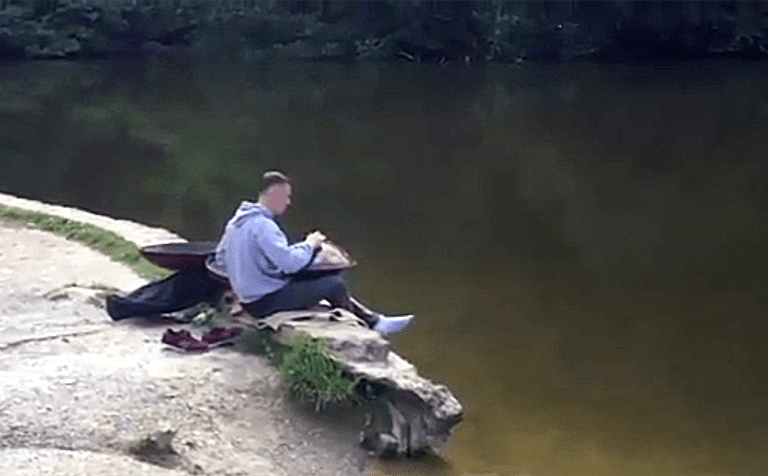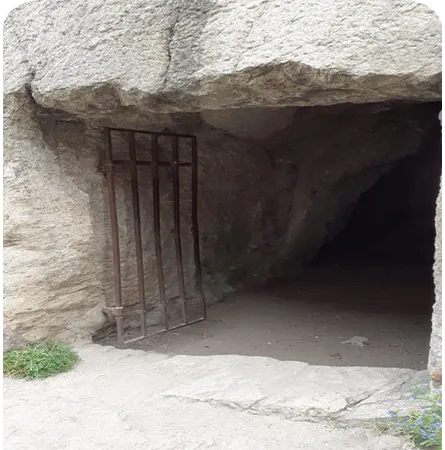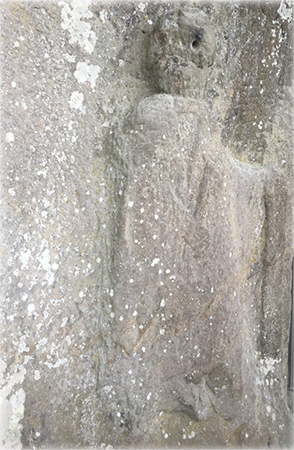 Hover over an image to pause the scrolling if you wish to explore an image.